Securing mobile and digital payments
Making payments better for contactless, in app and e-commerce transactions
The ubiquity of mobile phones is changing the way consumers pay. Mastercard® is at the forefront of building a foundation for secure mobile transactions.
We're answering the call from consumers who are seeking better ways to pay — through our innovative digital wallet service Masterpass; our contactless technologies that make transactions faster; the mobile solutions we power like Apple Pay™, Samsung Pay and Google Pay; or the tokenization services we provide through Mastercard Digital Enablement Service.
We make it possible for people to pay with any payment card, anywhere, on any device — through a simple click, tap or touch. Mastercard is your best digital payments partner.
Our digital payments strategy is centered on choice — developing an array of open, flexible products to meet issuer, merchant and consumer needs.
Our strategy is robust and future proof, with a consistent and focused view of how digital payments should evolve.
Our focus on security including industry leadership in EMV is second to none.
Mastercard Digital Enablement Service
What it is
The service allows issuers and merchants to manage tokenization and digitization to create EMV-like security for every transaction. It gives cardholders the choice and peace of mind to make more secure digital payments from a variety of connected devices through a tap, touch or click.
How it works
Creation: The card's primary account number (PAN) is replaced with an alternate card number called a token
Storage: The tokenized card details are delivered to the mobile device through a process called digitization
Usage: A mobile device is enabled for more secure payments
Introducing Mastercard Digital
Enablement Express
A scalable solution for issuers and digital players so that consumers can use their cards when, where and how they want. Express expedites the process of digitizing and tokenizing Mastercard accounts through the Mastercard Digital Enablement Service (MDES). With Express, Mastercard partners - digital wallet providers, device manufacturers, card on file merchants and other digital payment providers - have a simple onboarding process to engage with all participating banks.
Express partners include: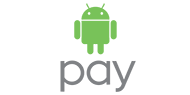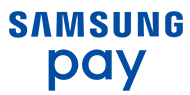 The benefits of Express
Simple to Scale
Your tokenized cards are automatically available to new digital partners that also enroll in the Express program
Standardized
When new digital partners join the program, you're able to scale without negotiating separate bilateral agreements
Secure
All digital partners must meet program requirements based on EMV and tokenization standards
Fast to Market
We help make it simple to activate your digital payment strategy with fast track channel activation
Driving convergence with cloud-based payments
Mastercard Cloud-Based payments digitizes card credentials via Host Card Emulation when there is no Secure Element in the mobile device. For consumers, this helps provide more secure ways to pay across various devices, plus a more streamlined in-app and online checkout process.